You are here
Home
› Science and Innovation Village
Science and Innovation Village
Saturday 06 October 2018
-
Sunday 07 October 2018
Palais des Congrès
60 chemin des Sables
France
Telephone :
+33 (0)4 22 10 60 01 / 10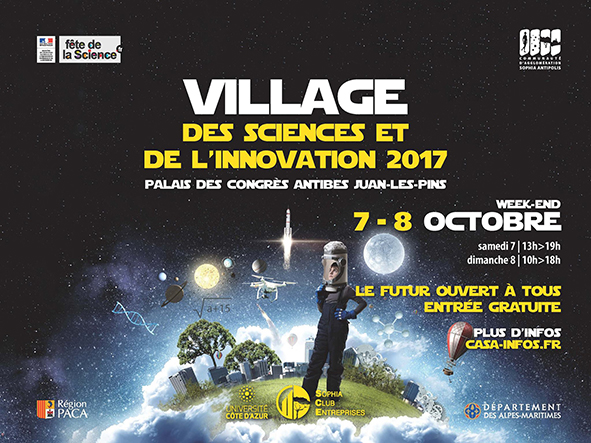 Free entry
Each yearn in October
For the Science Fete, more than 60 stalls will be divided into four major challenges: Life, health and well-being / Digital society / The planet, light and sustainable development / Knowledge, training and entrepreneurship. As you make your way past the stands, you can experiment, test, discuss and ask any questions you may have, thanks to the scientists who have come to meet you. Free entry.