You are here
Home
› Marineland
Marineland
Retour Moteurs de recherche
Telephone :
+33 (0)8 92 426 226 (0.34 euros/min)
Opening days and times :
Open every day from 10am. Night shows in the summer.
In sales in our office of tourism
Open your eyes and your ears: a marvellous world awaits you !
You will have plenty of opportunities to discover the marine world throughout your day at Marineland! You will discover many large marine mammals during performances featuring killer whales, dolphins and sea lions.
Do you know why killer whales don't have natural predators ?
Do you know the difference between a sea lion and a seal ?
Educational activity leaders are present in the park to answer all of your questions !
Discover the bond between the animals and their caretakers
Meet fascinating animals*! You can get close to dolphins**, sea lions or sharks in small group sessions! Guaranteed thrills !
*Attraction subject to conditions and only upon reservation.
Be swept away by the animals performances
Dive into the fascinating world of killer whales and dolphins. You will be moved by the history of these mammals.
Accompanied by original music performed by a symphonic orchestra, Marineland performances are a harmony of video clips and different animal behaviors which illustrate their prowess in the natural environment: hunting, playing...
New in 2018:
The park will open its first dynamic 5D attraction! With this 5D cinema, Marineland is innovating and inviting new technologies into the park to enhance the educational activities it offers to visitors, especially the youngest ones.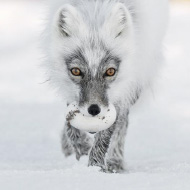 Exhibition and photography competition:
The winning images of the 53rd "Wildlife Photographer of the Year" competition are coming to Marineland. The images rewarded by the jury, on loan from the Natural History Museum of London, will be displayed at Marineland from 1st April to 31st August. These 100 prize-winning images, divided into 6 sections and 17 categories, celebrate the diversity of the natural world, ranging from intimate portraits of animals to astonishing wild landscapes.
The picture contest "Objectif Marineland" is open from 1st April to 31st August. Consult the rules...
Opening times on http://marineland.fr/
Leisure / going out categories :
Payment methods :
Debit card
Visa
American Express
Eurocard - Mastercard
Cash