Entertainment
Marineland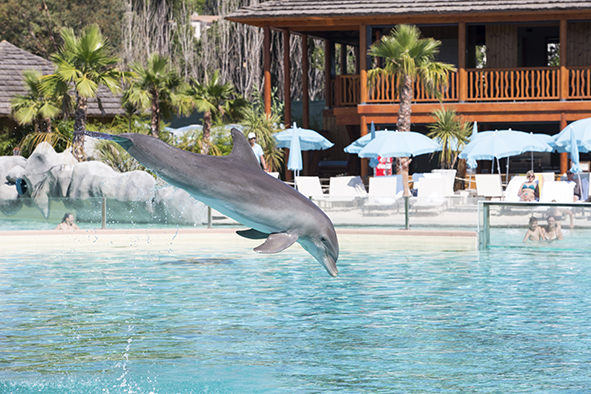 Open your eyes and your ears: a marvellous world awaits you !
You will have plenty of opportunities to discover the marine world throughout your day at Marineland! You will discover many large marine mammals during performances featuring killer whales, dolphins and sea lions.
Do you know why killer whales don't have natural predators ?
Do you know the difference between a sea lion and a seal ?
Educational activity leaders are present in the park to answer all of your questions !
Discover the bond between the animals and their caretakers
Meet fascinating animals*! You can get close to dolphins**, sea lions or sharks in small group sessions! Guaranteed thrills !
*Attraction subject to conditions and only upon reservation.
Be swept away by the animals performances
Dive into the fascinating world of killer whales and dolphins. You will be moved by the history of these mammals.
Accompanied by original music performed by a symphonic orchestra, Marineland performances are a harmony of video clips and different animal behaviors which illustrate their prowess in the natural environment: hunting, playing...
Aquasplash
A DAY OF FUN WITH THE FAMILY OR FRIENDS !
Aquasplash is 20,000 m2 with more than 2000 metres of slides making it one of the largest water parks on the French Riviera. The amazing slides, lagoon and wave pool made it famous and continue to make a splash each year. Speed, acceleration, thrills and chills!!! Adults and teens will find everything they expect in a water park: Space Boat, Side Winder, Black Canon, Turbolance... And children can safely discover water fun on the Lazy River, Kid's Pool or Pirates' Island !
WELLNESS - Thalazur Antibes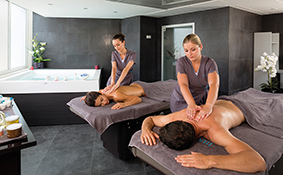 Entrance details:
Access to marine area and sauna - hammam - cardio-training space and aquagym, (pool leaving time: 7:45 pm.)
- Weekly schedule of the sessions available from the spa reception team
- 1 privileged access entry from Monday to Sunday from 9 am to 8 pm, towel provided 40€:
- 1 privileged entry access from Monday to Sunday from 9 am to 8 pm., towel provided for child from 12 to 18 years old at 30€
On sale at our Tourist Offices. For more information, please contact us.
/////
*GENERAL TERMS AND CONDITIONS OF INDIVIDUAL TICKETS, TOURISM & CONVENTION BUREAU:
Tickets cannot be returned, exchanged or refunded, even in the case of loss or theft.Their resale is forbidden (law of 27th June 1919).
Concert/Show tickets :
1. In case of changes to the programme or distribution or if the performance has to be interrupted or abandoned during the second half, no refund or compensation will be paid.
2. Photography, filming and recording are forbidden.
3. Smoking is forbidden.
4. Mobile phones must be turned off.
Leisure tickets :
5. The activity may be postponed in case of bad weather conditions, at the sole decision of the activity provider.
6. This ticket is valid only for the date and time indicated on the front. The client must arrive before the beginning of the activity and respect the recommended time of arrival. Late arrival will lead to the cancellation of the reservation, without possibility of postponement or refund.
7. In the event that the duration exceeds the agreed schedule, an extra charge will apply.
8. We remind customers that they must always follow the basic safety precautions for risky sporting activities. The client accepts the risks related to the activity.
9. For all rental, a deposit will be required by the activity provider.
10. Transportation is not included in the activity.
/////