B06 Bière d'Antibes*
Beer , Brewer
at Antibes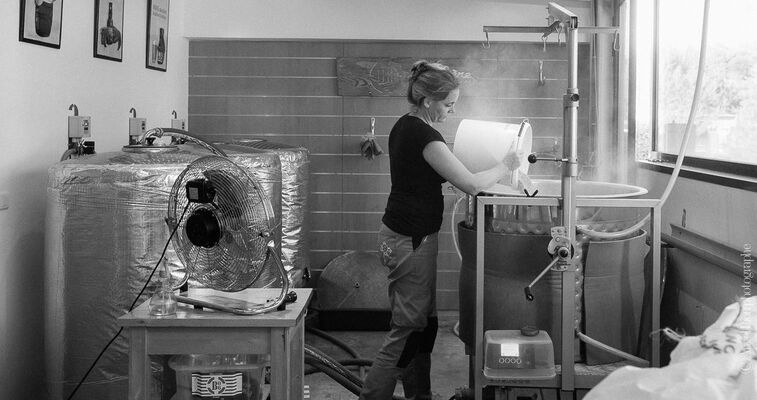 Angel Pion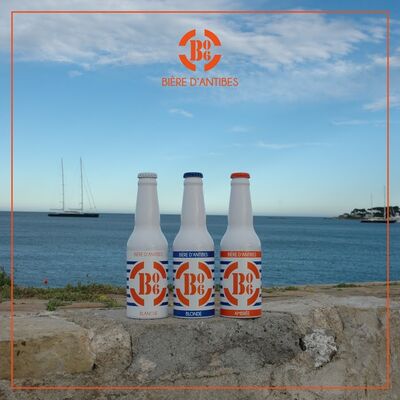 Discover the Smock from all angles.

Solène brews her beers according to original recipes, which she developed with passion and accuracy, influenced by her journeys and by the discovery of new flavors.
The use of innovative techniques and ingredients of the highest quality are her daily commitments to make you live a unique experience experiment.
B06 beers are high fermentation tasting beers and, to protect their aromas, they are neither filtered nor pasteurized. This is evidenced by the presence of a light deposit of yeasts at the bottom of the bottle.
Brewed and bottlings manually in her workshop in Antibes, they are produced in limited quantities and are numbered to underline the particular care which she brings to each and to guarantee a total traceability.
Where can you taste it?
Cap-Eden-Roc Hotel, Le Figuier de Saint-Esprit Restaurant, Le Vauban Restaurant , Le P'tit Cageot Restaurant, Coté Terroir Restaurant, Thalazur- Baie des Anges Hotel, l'Angelus Restaurant, l'Absinthe Bar, Balade en Provence (fine grocery shop), BeerShop 06, Monoprix Antibes, Josse Hotel, Mas Djoliba Hotel, La Jabotte Hotel...

*Excessive drinking is dangerous for health.
Angel Pion