Le Château Sainte Croix*
Wine , Producer
at Antibes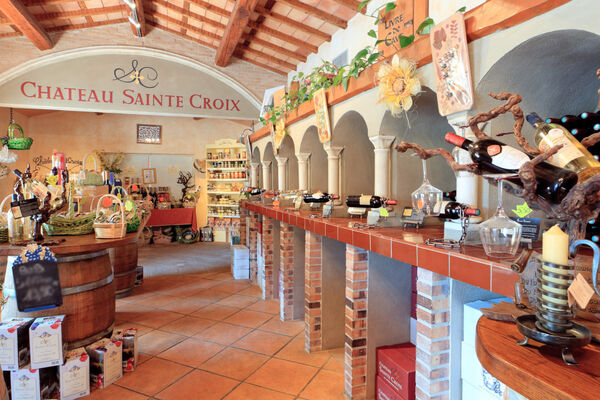 In Antibes, come and taste the wines of the local vineyard.

Discover the wines of the Sainte-Croix domain. The pleasure to offer or to pleased itself with delicious vintages stemming from our vineyards. Red wines, white wines or rosés, disocover our know-how and taste our local flavors.
Placed at the heart of the Provence, between the Thoronet Abbeye and the Carcès village, the Sainte-Croix castle domain proposes a wide selection of fine wines, which will make the happiness of the epicureans of the region and the amateur vacationers of good vineyards.
For four generations, the Pélépol family imagined and conceived high-quality wines and bottles regularly awarded during national competitions.

Excessive drinking is dangerous for health.
Monday

9:00 AM - 12:00 PM

3:00 PM - 7:00 PM

Tuesday

9:00 AM - 12:00 PM

3:00 PM - 7:00 PM

Wednesday

9:00 AM - 12:00 PM

3:00 PM - 7:00 PM

Thursday

9:00 AM - 12:00 PM

3:00 PM - 7:00 PM

Friday

9:00 AM - 12:00 PM

3:00 PM - 7:00 PM

Saturday

9:00 AM - 12:00 PM

3:00 PM - 7:00 PM