Exhibition "the humor drawing as closely as the news"
Graphic Arts , Exhibition , Humor
at Antibes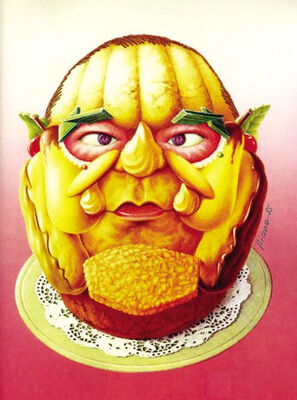 The hanging of the permanent fund will make the spotlight on the news. 2020 will mark the fifth anniversary of the attacks of Charlie Hebdo, the victims including five cartoonists: Honoré, Tignous, Wolinsky, Charb and Cabu. The museum will pay tribute to these cartoonists and more generally to freedom of expression around the world.

In the same time, because of current events, a large part of this presentation will be devoted to the protection of the environment, with international drawings transmitted by the artists themselves, all members of the Cartooning for Peace association.

In addition to the essential artists such as Serre, Sempe, Bosc or Mordillo, the caricature will be treated through Ricord under a very particular aspect, that of the portrait in the manner of Arcimboldo, the famous 16th century mannerist painter.
From

November 18, 2019




until

June 30, 2020
Tuesday

10:00 AM - 12:30 PM

2:00 PM - 6:00 PM

Wednesday

10:00 AM - 12:30 PM

2:00 PM - 6:00 PM

Thursday

10:00 AM - 12:30 PM

2:00 PM - 6:00 PM

Friday

10:00 AM - 12:30 PM

2:00 PM - 6:00 PM

Saturday

10:00 AM - 12:30 PM

2:00 PM - 6:00 PM

Sunday

10:00 AM - 12:30 PM

2:00 PM - 6:00 PM