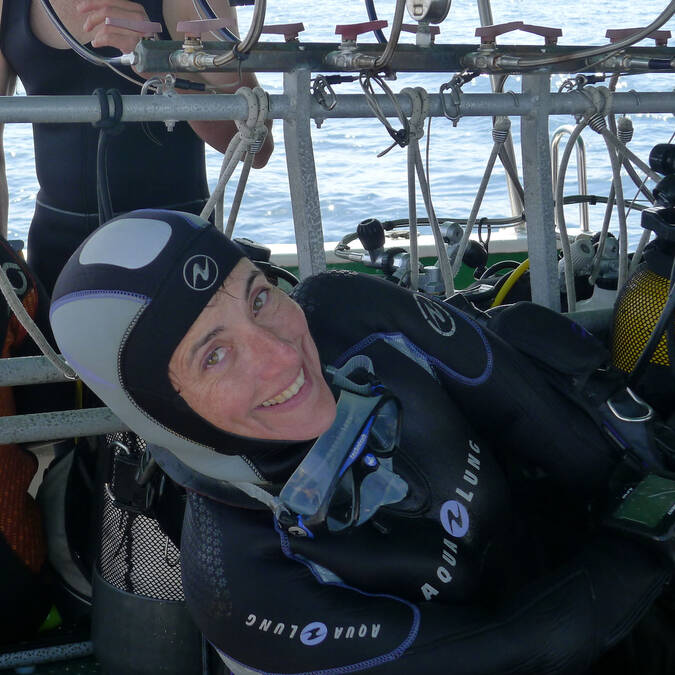 An unforgettable memory
Camille :
My friends offered me an introduction to scuba-diving: what a dream! I embarked on the "Souvenez-Vous" in Gulf Juan. The welcome was warm and I immediately felt well supported. On the boat, the instructor told me about the basic rules and how the dive is organized. Once in the water, it was amazing, I never thought that so close to home, there were so many colours, so many fish. It's impossible not to smile during the entire dive that lasted 40 minutes. The afternoon was unforgettable and I am thinking about starting a training course with this great team of people.
From the age of 8
https://youtu.be/aNVPBj66aFY
From age 8
An ntroduction to scuba-diving is possible from age 8 with no upper age limit. It is a first introduction to the underwater world.

An immersion in the splendid world of our Mediterranean coasts is an unforgettable moment. Nothing is more rewarding and satisfying for an instructor than to see the wondrous eyes of new divers. For us our job is about the pleasure we have in sharing our passion.