European Night of Museums
Night at the museum
at Antibes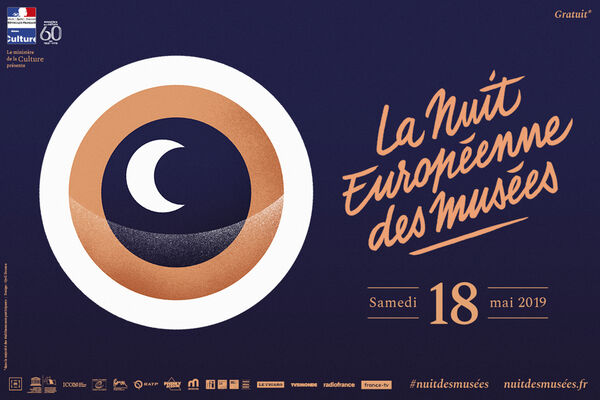 On this occasion, the entries of the city's museums and the activities offered are free from 8:00pm to midnight.

Picasso Museum
8:15 p.m. – "The class, the work". Grades CM2 and 6 pupils worked from Picasso's work, Ulysses and the sirens, and present their works to the public, as well as their own work on display in the workshops of the Picasso museum (opposite the museum)
8.45 pm - Family visit of the Picasso collection, suitable for children from 7 years old
9:00 pm - Choral song by the ensemble "Les ménestrels d'Antibes". Compositions by Lili Boulanger, contemporary musician of Picasso.
9.30pm - Historical visit of the Grimaldi castle "from the Middle Ages to the contemporary period", passing through the medieval walls and the ramparts (visit cancelled in case of bad weather).
10:00 pm - Picasso Collection Tour

Peynet Museum and Comic Drawing
6:00 pm - Opening of the exhibition «gueule d'acteurs». The exhibition combines the works of six cartoonists, caricatures, portraits and strips from the world of cinema.
8:00 pm - Meeting with the artists

Museum of Archaeology
8:00 pm to midnight - Musical reading, by the Theatre Company B.A.L, piece of Homer's Odyssey, in resonance with the archaeological objects presented in the museum. 3 readings of about half an hour during the evening.
From 8:00pm - Museum Night time. Presentation of works made in the framework of a project «Vegetable footprints, between science and art». This project is carried out by students of the Pole d'Azur d'Antibes, in collaboration with the Museum of Archaeology, the Grenes Archaeological Laboratory (CEPAM-CNRS Nice) and the Coastal Sea Service of the City of Antibes, with presentation, within the framework of the national system «La Classe l'œuvre» (Ministry of National Education and Ministry of Culture).