Challenge Marc Grilli - Ski nautique
at Juan Les Pins, Antibes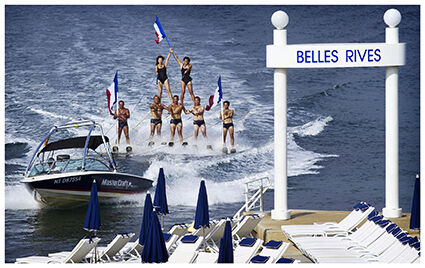 The 22nd August 2016 - Belles-Rives beach
Marc Grilli Challenge (Waterskiing). We will never tire of saying it: waterskiing was invented in Juan! Competitions and nautical show..
From 8:15 am to noon - Tournament for young people between 4 and 17 years old, following by Challenge of winners.
From 2:00am to 5:30 pm - Family challenge and show.