Concert-Opera - Sandra Costa
Concert , Classical music
at Antibes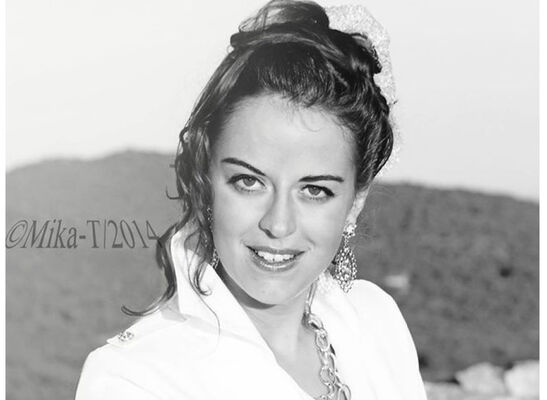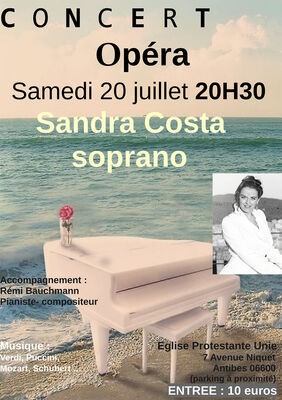 Sandra Costa - soprano
Rémi Bauchmann - Pianist- composer

After studying lyrical singing at the "Conservatoire" of Luxembourg with renowned masters, the soprano Sandra COSTA has performed on many stages in France and in Europe.
Her voice with a very rare timbre and powerful voice permitted her to win the Golden Talent Award from one of the most prestigious musicians of the present time.
In particular, she has lent her voice to various collaborations, with the Nancy Philharmonic Orchestra or the Thionville Theatre for unique creations.
We also saw her working with renowned composers and musicians, such as the Republican Guard, the Opera of Paris...
She performs with a very wide repertoire, ranging from opera to modern music (Puccini, Verdi, Bizet and so many other composers).
Each of his performances is a rare and unique moment.
Schedules

On

July 20, 2019

at 8:30 PM