Fabulite
Traditional cuisine , Provençal cuisine , French food , Hotel-restaurant , Restaurant
at Cap D'antibes, Antibes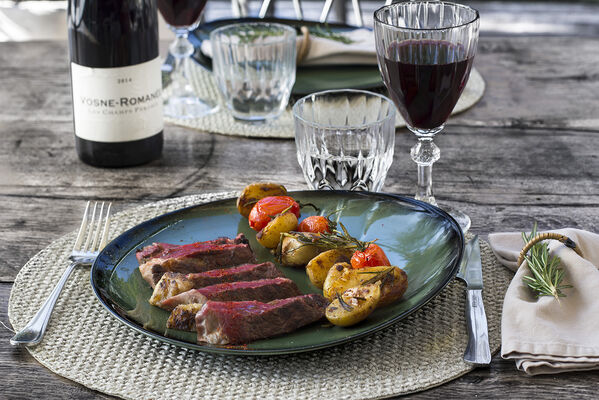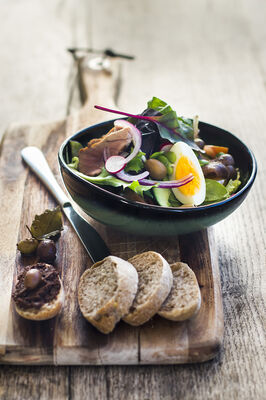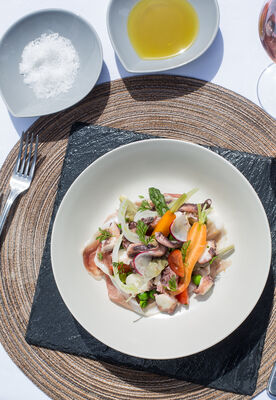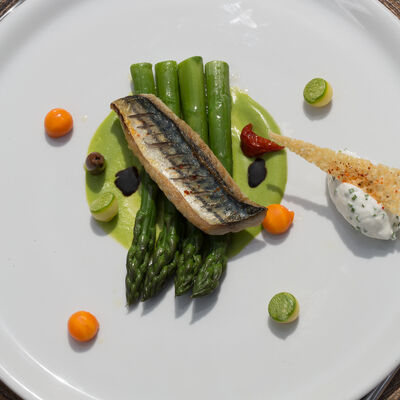 Subtle culinary change of scene: As an indisputable interpreter of flavours, the chef prepares each product to reveal its most delicate aromas.

For lunch or dinner on the terrace or spend a pleasant time around the pool.
For a relaxed lunch, the restaurant offers instant cuisine with Mediterranean notes that emphasizes the fresh products of the moment.
The bar invites you to a refreshing stopover, where great classics, cocktails and champagne can be enjoyed at will.

The chef suggests: Fried breaded egg with dried ham, aparagus and parmesan crumble. / Filet of beef and its juice with nicese olives, parsnip mousseline and spring vegetables. / Wolf, risotti of bird's beak, dried tomatoes.
Equipment

Amenities

Services

Accessibility
From 29 € to 35 €

26 €

12 €
Monday

12:00 PM - 2:30 PM

7:00 PM - 10:30 PM

Tuesday

12:00 PM - 2:30 PM

7:00 PM - 10:30 PM

Thursday

12:00 PM - 2:30 PM

7:00 PM - 10:30 PM

Friday

12:00 PM - 2:30 PM

7:00 PM - 10:30 PM

Saturday

12:00 PM - 2:30 PM

7:00 PM - 10:30 PM

Sunday

12:00 PM - 2:30 PM

7:00 PM - 10:30 PM